Myspace Loser of the Day: "I am NYET gay!" - December 4, 2006
Hilo, childrens. Boris here to tell you of my good great comrade,

Before we start, you should be making YouTube movie play, it makes good background music for the reading.



Stas and I both come from Mother Russia when we just knee high to Polar Bear. I have dream to become great astrophysicist, Stas have dream to be big big legal American having toddler genitals covered in man borscht.
.



Figure 1.1: Stas is in World Record Guiness Book for being only man to ever having the successful baby penis transplant.

From his Myspace profile -

Born and raised in Russia (Moscow), came to the states when i was 9 yrs old, lived in Boston ever since.....I am one of those fresh clean cut kids, i tan, haircut, and eye brows every friday.......I know how to dress (A/X, Diesel, H&M, Puma, Guess, EXPRESS, FCUK)......I hate long haired/ scruby/ Abercrombie prep wanna bs/ New Hampshire lookalike/ skater/ fat/ and ugly motha fuckas.

That is right, mofackas. Stas is hating very much New Hampshire lookalike. Wait, Stas, what is this New Hampshire lookalike? I can't find in translator.

"Boris, make be quiet. I am very busy with eyelash tinting."

"But Stas, these people want -"

"NYET! NYET!!! I WILL BEATING YOU WITH BAG OF RUBLES, SKATER/FAT/UGLY MOFUCKA!!!"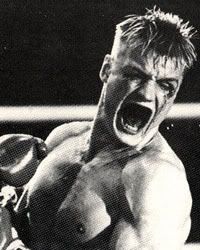 "...Come Stas, you are being violent much too much. Here, take Smirnoff Ice and watch this Yakov Smirnoff DVD. It put chuckles in belly."

"Yes. I am sorry for making fight with you, Boris. Maybe later, I give Eskimo kisses on inner thighs."



Figure 1.2: Rump is sore from sword fighting in bathroom of Avalon.

So like Stas on Myspace is saying -

Who I'd like to meet:
Every crazy motha fucka thats into the nightlife and knows how to b wild.......cause i live my life in the fast lane, that means no exits, no rest stops, and no pulling over for pictures.

Stas is very much liking the nightlife because he live life in fast lane, but do not be believing him about the rest areas, Stas motherfucker loves the resting areas. That is where many men meet to make fuck in bushes.



Figure 1.3: It is raining the men. Hallelujah, it is raining the men. On face, neck and chest.

"BORIS!!! You tell America that Stas is gay?!"

"I don't! I don't, Stas! Put bronze Lenin statuette down."

"STAS ISN'T DOING GAY!! So what if I like to do eyebrow every Friday?! That make me fresh mothafacka. Is it make gay to be taking many shirtless picture with mens? Nyet. Does it make gay to be enjoying thumb in turdcutter from muscle boy who calling me little babushka in gym locker room?! "

"..."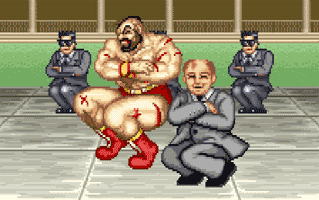 Figure 1.4: "I AM LOOOOVINNNGGG NIIIGHTTTTLIIIIFFFEEEE!!!!"

Well, I must go. I study for test to become real life US citizen. Stas never study, he always say he will becoming legal when there is two grooms on wedding cake. I never know what he means by that, my English is sour.

~Boris


Posted by KungFu Mike at 9:04 PM
Print Friendly · · · ·
Trackback Pings
TrackBack URL for this entry:
http://www.festeringass.com/mt/mt-tb.fcgi/318
Comment Policy:
Anonymous comments are allowed. All anonymous comments and comments from those not registered with are moderated. They WILL NOT appear until they are read and approved by a moderator.
It is strongly encouraged that you sign up and login with a account. Once you do that, your comments will be immediately posted.
Comments
I live near Boston. There is a whole bunch of these eyebrow waxing faggots there. I would never date/fuck talk to any guy that spends more time in front of the mirror than me. At least he has the belly tat, so you know where to cum.
Posted by: Katie at December 4, 2006 11:00 PM
Post a comment
Get the latest from
R U D I U S M E D I A