Hellebrities - September 18, 2007
I was outside on my balcony smoking a cigarette, taking a break from my big screenplay one day when I thought of an idea for a little side project that I could switch to when I would get burnt out on other writing projects: an animated series. It ended up being so depraved and subversive that I gave up hope on it ever being sold or produced. It's been sitting on my desktop for about a month, and as I brushed past it the other day when I was looking for something else, I decided that I would post it on here as an entry so it didn't completely go to waste.
Here is the pilot episode of Hellebrities. It's unedited, so if you feel like commenting about any flaws in the structure of the screenplay...make sure to reference the above sentence before drinking pitcher after pitcher of FoamingPipeSnake-atinis as an act of Sepaku.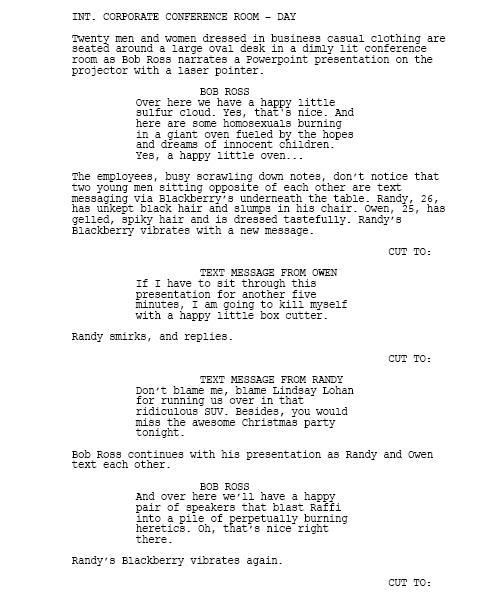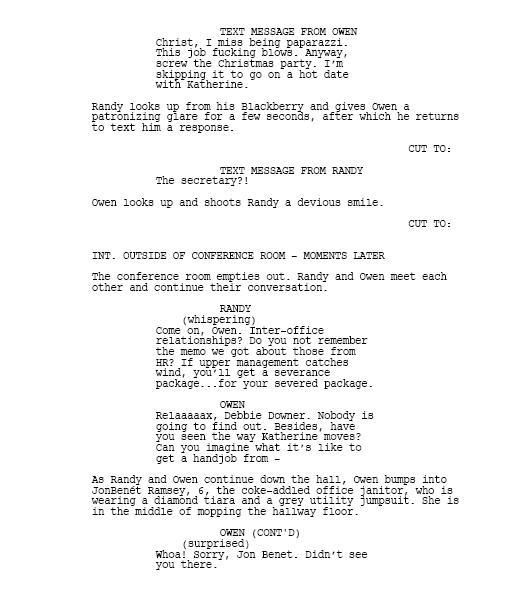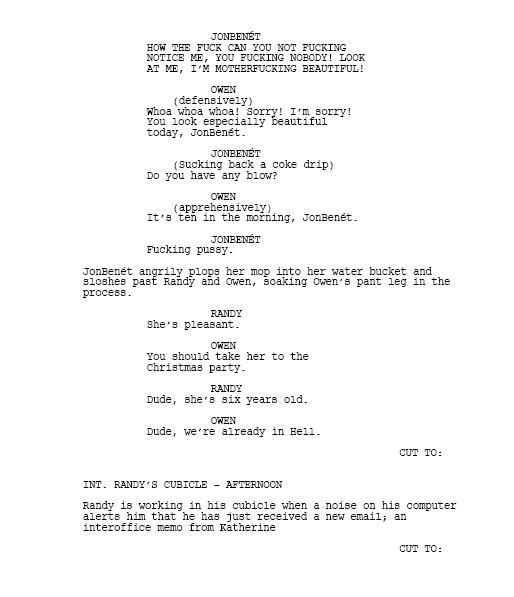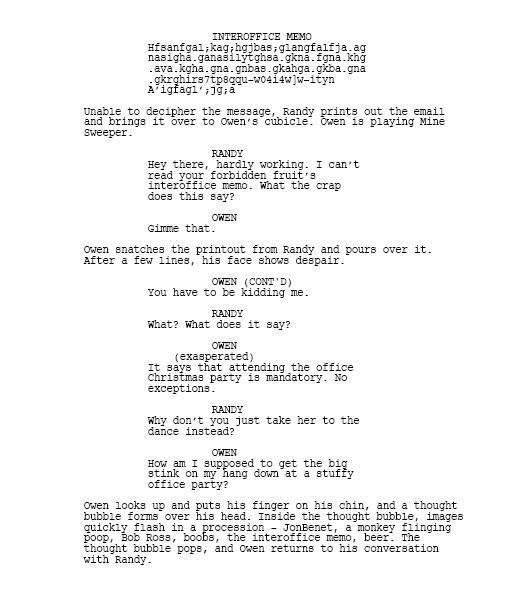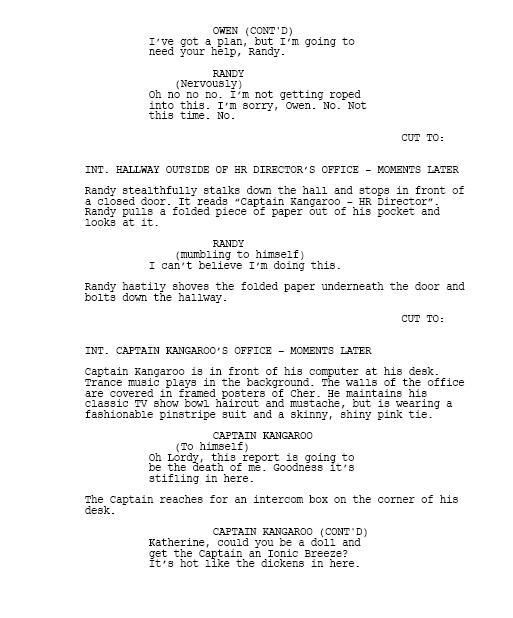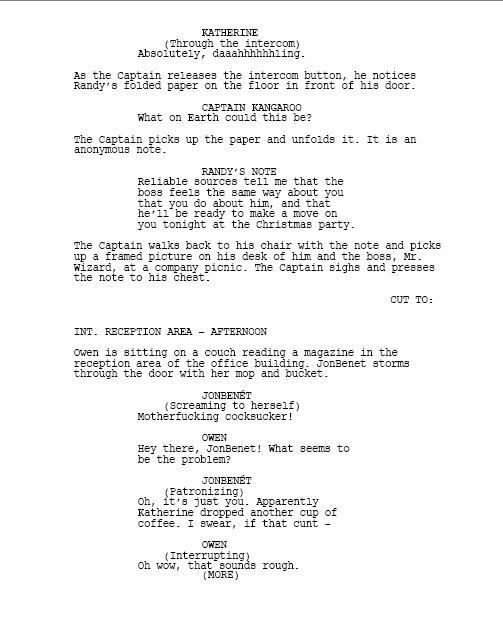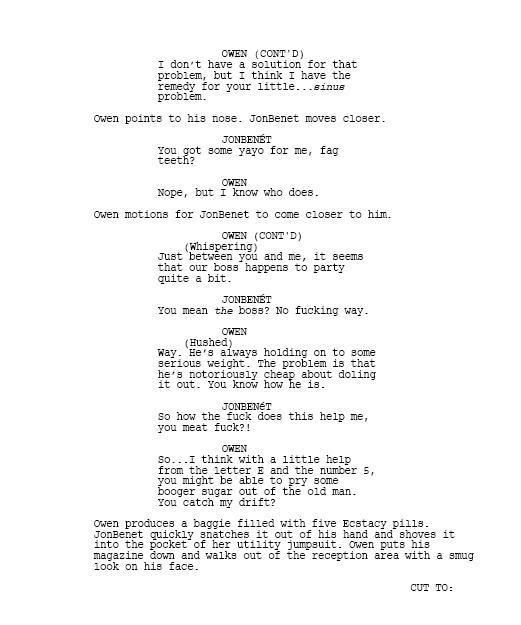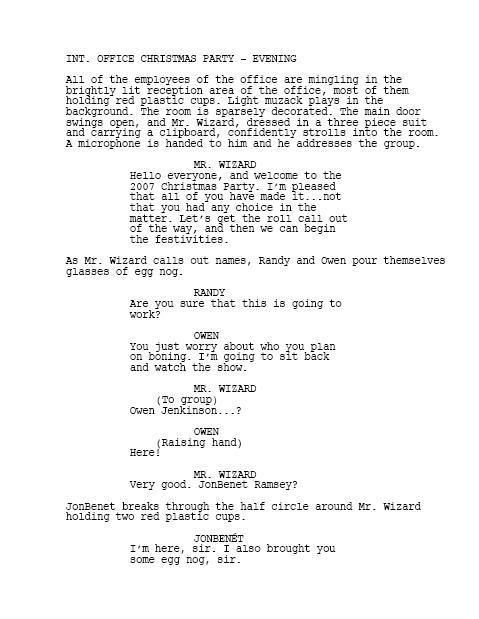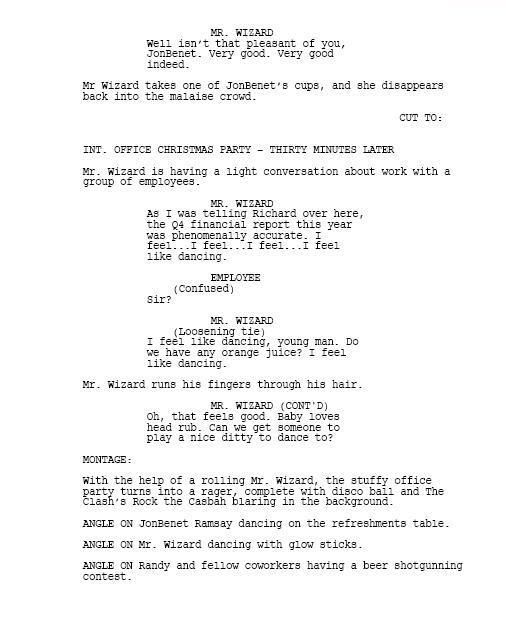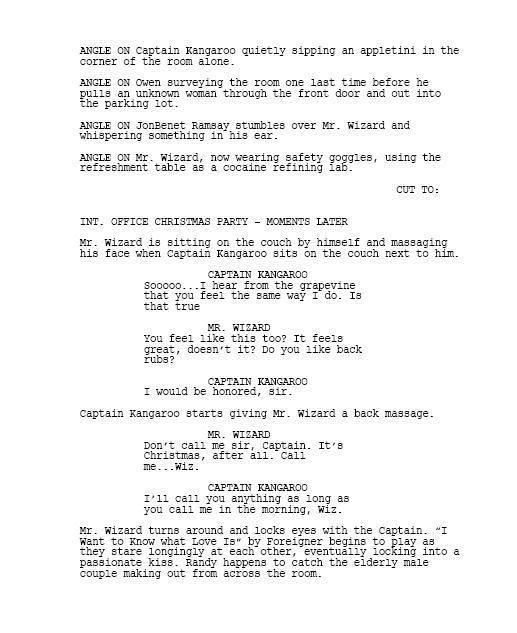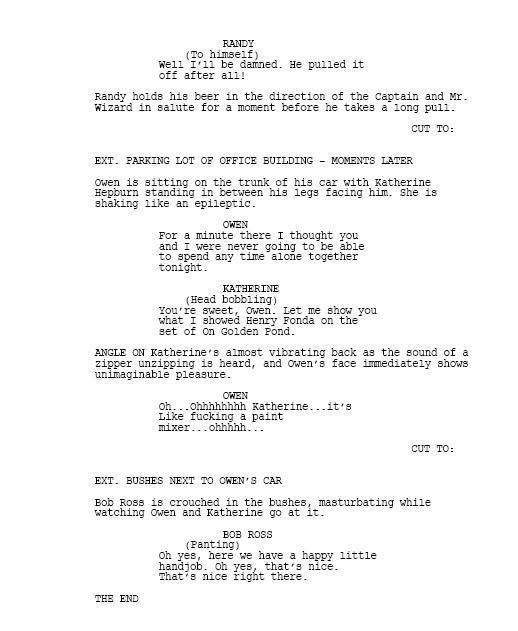 Posted by KungFu Mike at 10:14 AM
Print Friendly · · · ·
Trackback Pings
TrackBack URL for this entry:
http://www.festeringass.com/mt/mt-tb.fcgi/1595
Comment Policy:
Anonymous comments are allowed. All anonymous comments and comments from those not registered with are moderated. They WILL NOT appear until they are read and approved by a moderator.
It is strongly encouraged that you sign up and login with a account. Once you do that, your comments will be immediately posted.
Comments
Man, I'd definitely watch that on TV.
Try Adult Swim. >_>
Posted by: Anonymous at September 18, 2007 11:47 AM
Hahahaha. Brilliant. You are some kind of deity, surely.
Posted by: Soren at September 18, 2007 03:22 PM
Posted by: Juan at September 18, 2007 06:11 PM
''It's like fucking a paint mixer''
This made me laugh really loud...
Posted by: Fel Brouille at September 18, 2007 09:31 PM
got any blow?
thats fuckin great!
i'd buy the series dvd man!
Posted by: walkie at September 20, 2007 11:37 PM
that was fuckin great 9/10
Posted by: Kakutogi at July 23, 2008 09:47 PM
Post a comment
Get the latest from
R U D I U S M E D I A